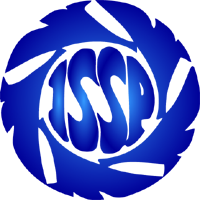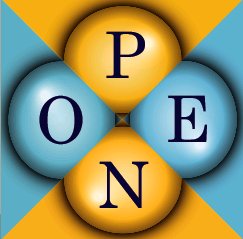 As the first part of the summer school,
The Summer School on DFT: Theories and Practical Aspects
will be held from July 2nd to 6th. The lectures will be given in the morning session and the first session in the afternoon. After the lectures, each of participants will conduct exercise or own problems using a machine installed in ISSP. The own problem will be the issues that each participant will discuss in the research proposal submitted in the registration. In the last dat (July 6th), every participants will give a presentation on calculations that they conducted to share information during all the participants.
The following program is still temporal. We will update it once more details are fixed.

---
The Program of the First Part
The 1st day (July 2nd)

9:10-9:30
Taisuke Ozaki
(ISSP)
Opening remarks and self-introduction by each participant PDF
9:30-10:40
Taisuke Ozaki
(ISSP)
Fundamentals of density functional theories (DFT) PDF
10:40-11:00
Break
11:00-11:50
Taisuke Ozaki
(ISSP)
Theories of pseudopotentials PDF
11:50-13:30
Lunch
13:30-14:30
Taisuke Ozaki
(ISSP)
Localized basis methods: theory and implementations
PDF | PDF (Execises)
14:30-15:30
Mitsuaki Kawamura
(ISSP)
Hands-on introduction of OpenMX PDF
15:30-15:50
Break
15:50-17:20
All participants
Logging in a computer in ISSP, and performing benchmark calculations PDF
The 2nd day (July 3rd)

9:30-10:30
Taisuke Ozaki
(ISSP)
Molecular dynamics, stress, and nudged elastic band method PDF
10:30-10:50
Break
10:50-11:50
Minoru Otani
(AIST)
First-principles simulation of electrochemical reactions at solid-liquid interface PDF
11:50-13:30
Lunch
13:30-14:30
Taisuke Ozaki
(ISSP)
Large-scale electronic structure methods PDF
14:30-14:50
Break
14:50-16:50
All participants
Performing exercise or own problems
16:50-17:20
All participants
Discussion session
The 3rd day (July 4th)

9:30-10:20
Taisuke Ozaki
(ISSP)
Relativistic effects and non-collinear DFT PDF
10:20-10:40
Break
10:40-11:50
Myung Joon Han
(KAIST)
First-principles description of correlated electron materials: LDA+U and beyond PDF
11:50-13:30
Lunch
13:30-14:30
Chi-Cheng Lee
(ISSP)
Unfolding band structure into a conceptual Brillouin zone PDF
14:30-14:50
Break
14:50-16:50
All participants
Performing exercise or own problems
16:50-17:20
All participants
Discussion session
The 4th day (July 5th)

9:30-10:30
Hongming Weng
(CAS)
Generating Wannier Function within OpenMX PDF
10:30-10:50
Break
10:50-11:50
Fumiyuki Ishii
(Kanazawa Univ.)
First-Principles Calculation of Electric Polarization PDF
11:50-13:30
Lunch
13:30-14:30
Taisuke Ozaki
(ISSP)
First-principles electronic transport calculations PDF
14:30-14:50
Break
14:50-16:50
All participants
Performing exercise or own problems
16:50-17:20
All participants
Discussion session
The 5th day (July 6th)

9:30-10:30
Taisuke Ozaki
(ISSP)
Core level binding energies in solids from first-principles PDF
10:30-15:00
Break, Lunch, performing exercise or own problems, and preparing presentation material
15:00-17:30
All participants
Presentation about your projects and/or calculations (10 minutes per person)
17:30-17:40
Taisuke Ozaki
(ISSP)
Closing remarks
---