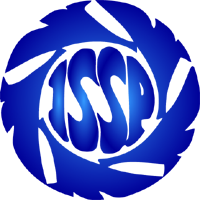 Regular Schedule of Our Laboratory in 2018
Regular meeting
(Next: Kawamura(7/27 11:00), Fukuda(7/27 10:00), CC(7/30 10:00), YT(7/23 13:30))
A regular meeting will be held once two weeks, where a single person discusses with Ozaki about his/her research. The discussion may be about 30 minutes.


Progress meeting (Next: 8/24 13:30)
The progress meeting will be held once two months. All participants will give a talk to report the research progress. Each speaker is asked to prepare ppt slides for all the participants to understand what you are doing.


Focused meeting (Next: 7/25 13:30 by Ozaki)
The focused meeting will be held once a month. In each time a designated person will introduce a specific topic and explain it to others in details. Though the choice of topics relies on the designated person, it would be better for selected topics to be related to interests of the others.


Reading meeting (Next: 7/17 13:30)
The reading meeting will be held once two weeks. We will read some seminal papers, review articles, or book together and try to solve exercise problems if there are. The papers we will read are

M. V. Berry, Proc.R. Soc. Lond. A 392, 45 (1984).
N. Marzari et al., Rev. of Mod. Phys. 84, 1419 (2012).

Lectures by Prof. Ishii (Next: 8/?? 13:30-)
Prof. Ishii will give an informal series of lectures about his study, starting from basic of the Berry phase. The schedule will be annouced after fixed.